Marriage biodata is a document that contains information about an individual, his/her physical appearance, educational qualification, profession, family background and other details. It is a profile that is used by individuals to present themselves as potential grooms or brides. The purpose of marriage biodata is to help people find a suitable life partner for themselves.
You Can Create Your Marriage Biodata In Just Three Steps
Step 1: Go to Biodata Maker Tool from here and Start Adding Information on Biodata.
Edit Option : With the Help of Edit Option you can edit any Field's Titles or Information
Delete Option: With the Help of Delete Option you can Delete Field.
Drag and Drop Option: With the Help of This Option you can Move Field Up Side or Down Side
Step 2: Choose Right Theme.
Here on apnabiodata we have lots of themes available. You can use them for your marriage biodata or for your engagement biodata!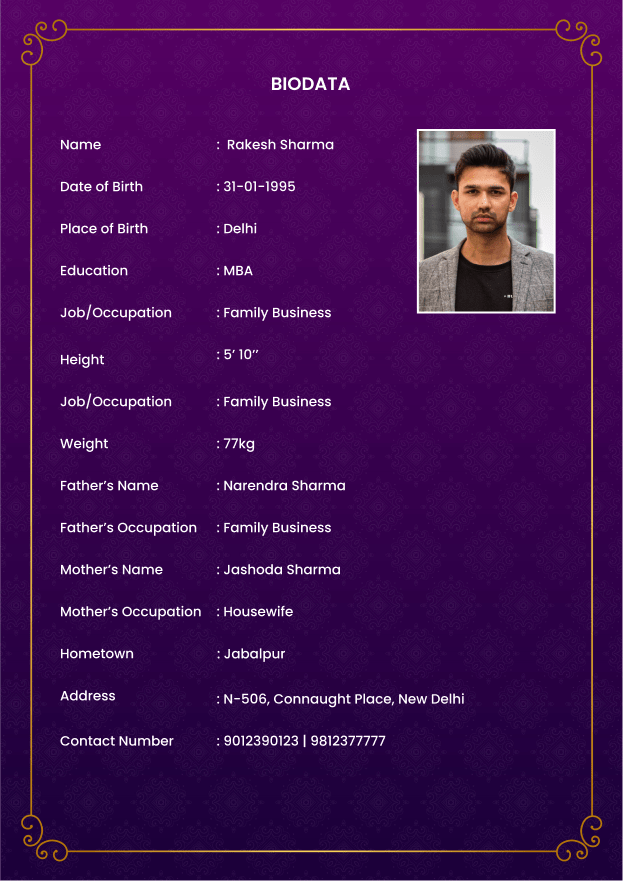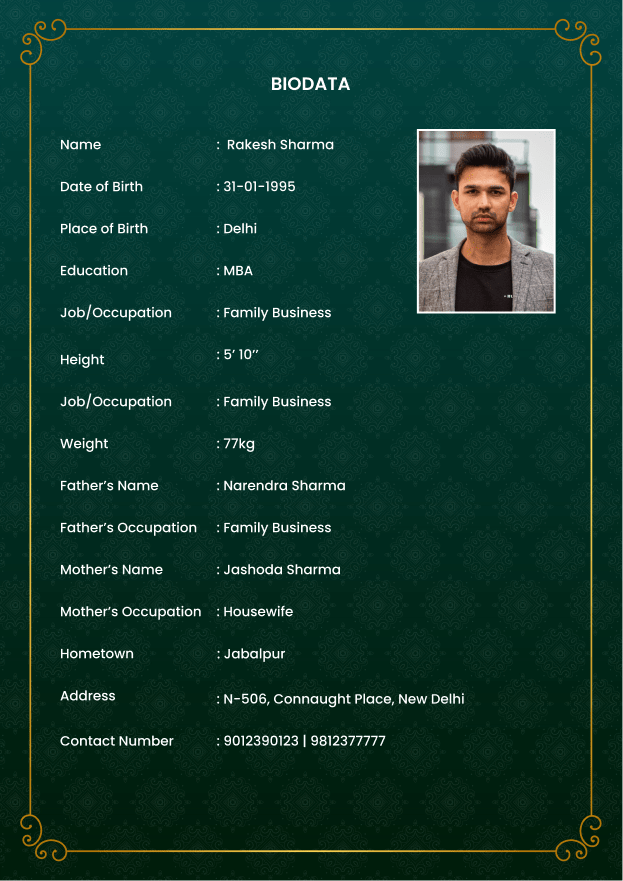 Step 3: Download